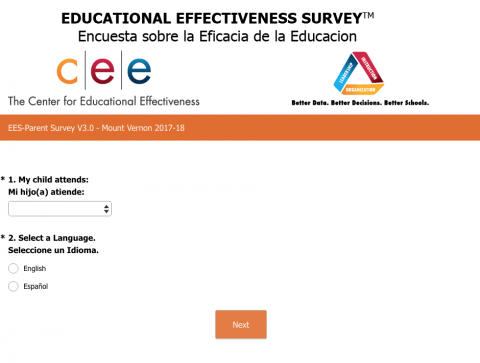 Bulldog Families:
This year schools across the Mount Vernon School District are asking for feedback about how are schools are performing and meeting the needs of students and families.
Below you'll find the web link for the EES Parent survey for Mount Vernon Schools.
https://www.research.net/r/mv-parent-2017
Parents will select their preferred language (English or Spanish) and select their child's school from the drop-down menu
The survey should take between 7-9 minutes to complete
We truly value you opinion and hope that you will provide feedback that we can use to improve how we do our work.
Thanks for your time and participation.
Rod Merrell
Principal, Mount Vernon High School